Discover more from Fifty Years News
Subscribe for the hottest gossip in the Fifty Years universe
Over 5,000 subscribers
Introducing the Translation Podcast
Fifty Years launches the Translation Podcast featuring conversations with scientists about taking their research from the bench to the benefit of all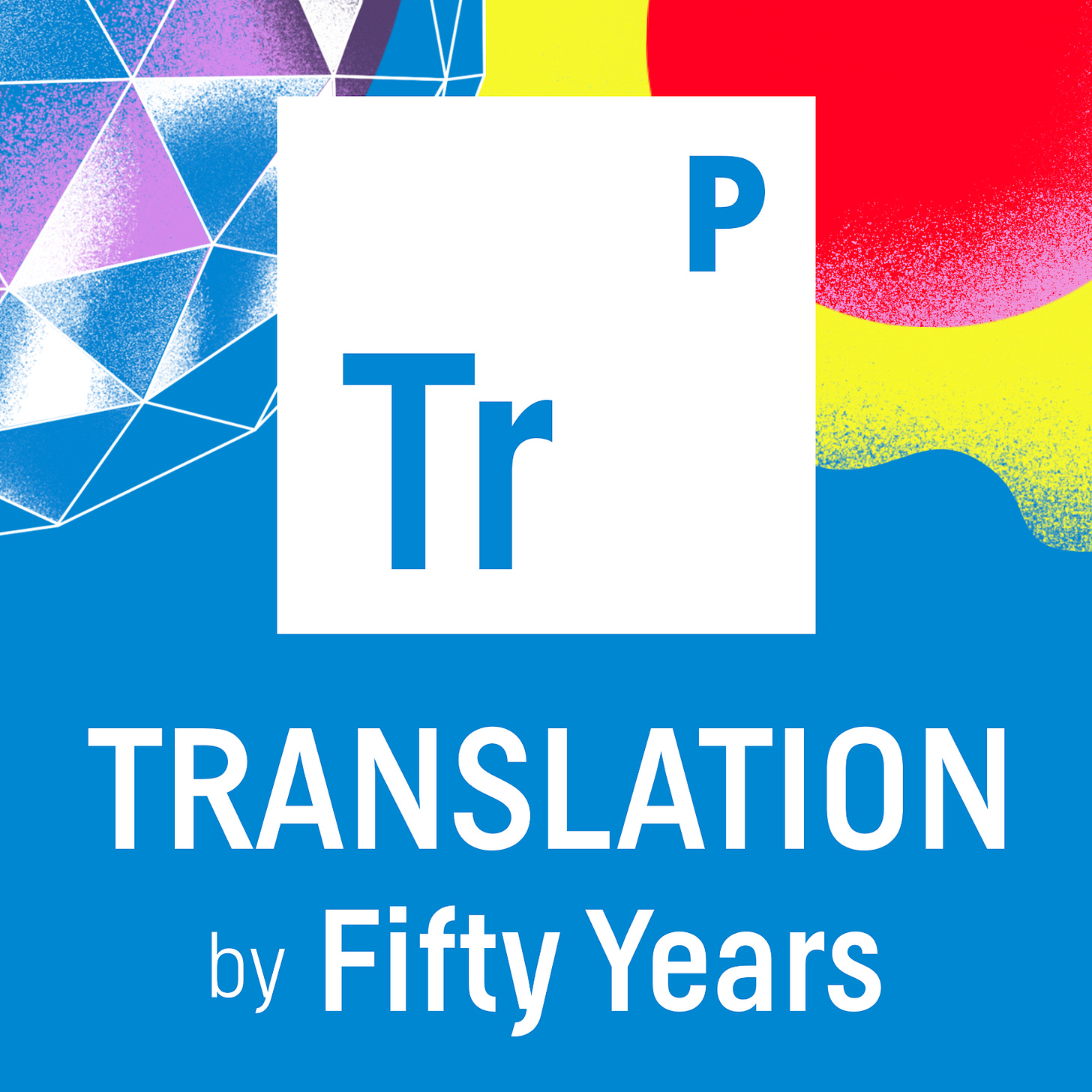 We're excited to launch our new podcast: Translation! In it, we take a deep dive into scientific discoveries with a huge potential to improve society. We talk directly with the people pushing the boundaries of research with their own hands and minds, and focus on how we can translate science from the lab bench to the benefit of all.
You can find episodes here and subscribe directly on Apple Podcasts, Spotify, Google Podcasts, or your favorite player.
Too many brilliant innovations die in an academic paper. Every day, university labs summarize their novel tools, improved methodologies, and cutting edge algorithms in scientific journals. Though these technologies have huge potential to solve the world's biggest problems and literally save lives, only a small fraction make it out of the lab and into the world.
At Fifty Years, we want to change this. A core mission of ours is to ensure more groundbreaking innovation comes out of academia and into industry, as this is often the best way of realizing its full benefits. We want to help people obtain the know-how and tools to move ideas from the lab bench to the benefit of all. We want to see more PhDs (and PhD dropouts!) become founders and CEOs. We want academia to be less about making more academics and more about incubating innovations that can improve society and heal the planet. We want more Translation!
Leaping from an idea in a published paper to a product is daunting. Though the scientists who created the innovations are typically the best people to found these startups, they often lack the confidence and understanding to do so; PhD programs don't teach you how to build a startup. Translation is here to help.
Each Translation episode takes a look at a recently published paper to understand:
The Person: Oftentimes the professor who runs a lab gets the accolades, while the students, postdocs, and researchers who physically perform the experiments, analyze the data, and follow the evidence to arrive at the groundbreaking conclusion don't get the credit they deserve. Translation gives a voice to these young scientists by featuring a paper's first authors -- the ones who did most of the work -- and not just the most famous name involved. We talk about about their backgrounds, scientific interests, motivations, and big ambitions.

The Science: Summaries of a paper's results should be saved for Twitter. We, instead, get into the minds of the first author to understand their mental model of their field. We cover the nuance behind why and how experiments were performed, and explore what specific results imply for the bigger picture. We aim to leave listeners with a better understanding of the methodology and the importance of groundbreaking work. 

Translation: We want to hear the good, the bad, and the messy. There is no one good way to move scientific research out of academia but there are definitely common pitfalls! We talk with each first author about the avenue they took or plan to take when translating their research, what has worked well, and what they learned from the process. We hope to uncover patterns in translation, giving insight into best practices to overcome obstacles and succeed in this endeavor. 
We hope Translation empowers scientists to commercialize breakthrough research, emboldens investors to support deep tech, and demystifies science for a general audience. We hope it shines a light on how great science turns into great business. 
If you're an author of an upcoming paper in bio or know of any interesting papers dropping soon and want to hear from the authors, drop us an email: translation [at] fifty [dot] vc
Subscribe on your favorite player 👉 Apple Podcasts, Spotify, Google Podcasts